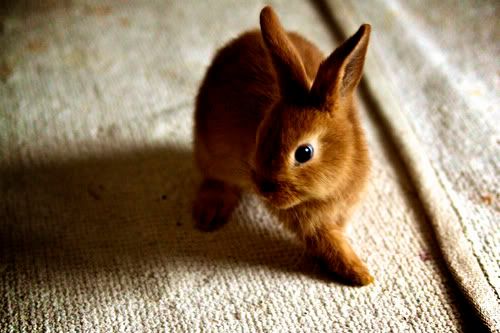 Rabbits are cute, cuddly and bouncy. How could you not want a Bunny as a best friend?
I love that Rabbits look so soft and friendly, like bundles of soft cotton you could snuggle into. They appear so delicate and sweet and most seem like they are.
This entry is in the honour of Bunnies and Krissy who is just as cuddly.